At NBAA-BACE in Las Vegas, which begins next week, Lufthansa Technik AG and Pilatus Aircraft Ltd will for the first time unveil their strategic cooperation regarding a cabin management system for the Pilatus PC-24 Super Versatile Jet. The Original Equipment & Special Aircraft Services segment of Lufthansa Technik has adapted its renowned 'nice' (networked integrated cabin equipment) specifically for the popular jet aircraft type of the Swiss manufacturer.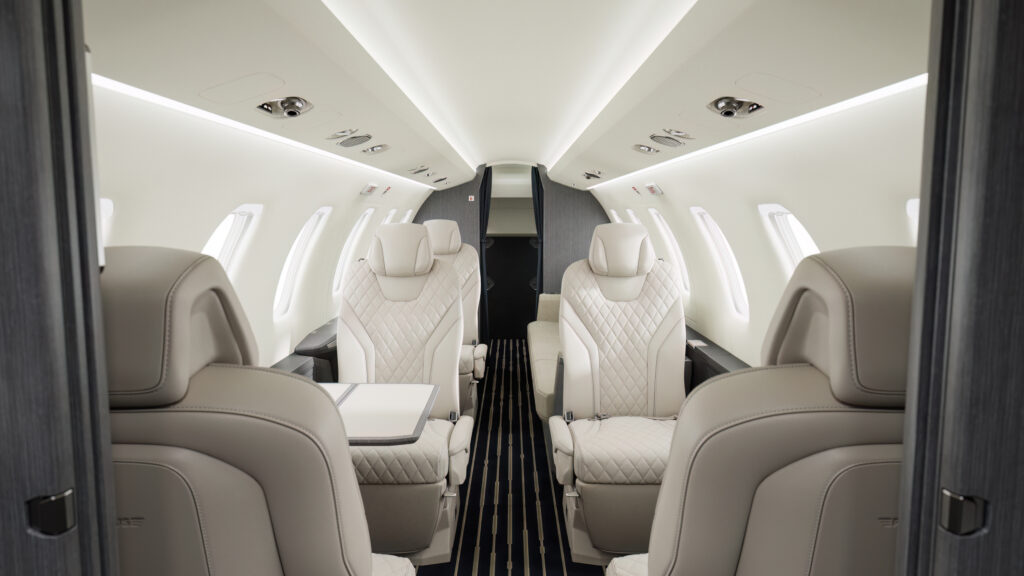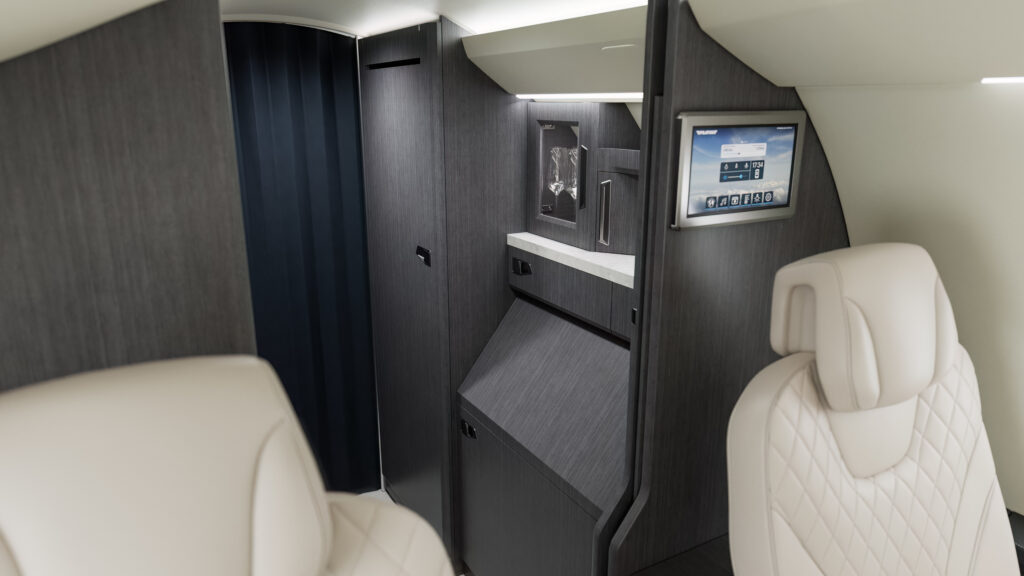 In the PC-24, the system is called "integrated Cabin Management System 4.0" (iCMS 4.0) and features a 10″ touch screen controller with 3D moving map, USB ports, media storage server and four high fidelity cabin speakers with optional sub-woofer, HDMI input, and mood lighting. In the past, such systems have only been installed in mid-size and large business jets – mainly due to the number of their components, weight, performance, and associated costs. For its new partner Pilatus, Lufthansa Technik is introducing an Ethernet-based 'nice' in which the entire system is housed as a line-replaceable unit in a compact enclosure. 
The resulting iCMS 4.0, which builds on Lufthansa Technik's enormous experience in providing line-fit systems to heavy business jet platforms, features four Ethernet ports, Wi-Fi, and Bluetooth. The interface to the passengers is provided by the touch-sensitive surface already known from existing 'nice' systems, which allows, for example, navigating through the various entertainment options. This allows passengers to seamlessly manage comfort functions as well as audio and video content, either via the built-in 10" touch screen or from their personal electronic devices (PEDs). In addition, the new system provides a fully digital platform that allows the crew to personalize the PC-24's cabin for the passengers in advance of each flight.